"Generation Riesling" in Profile
---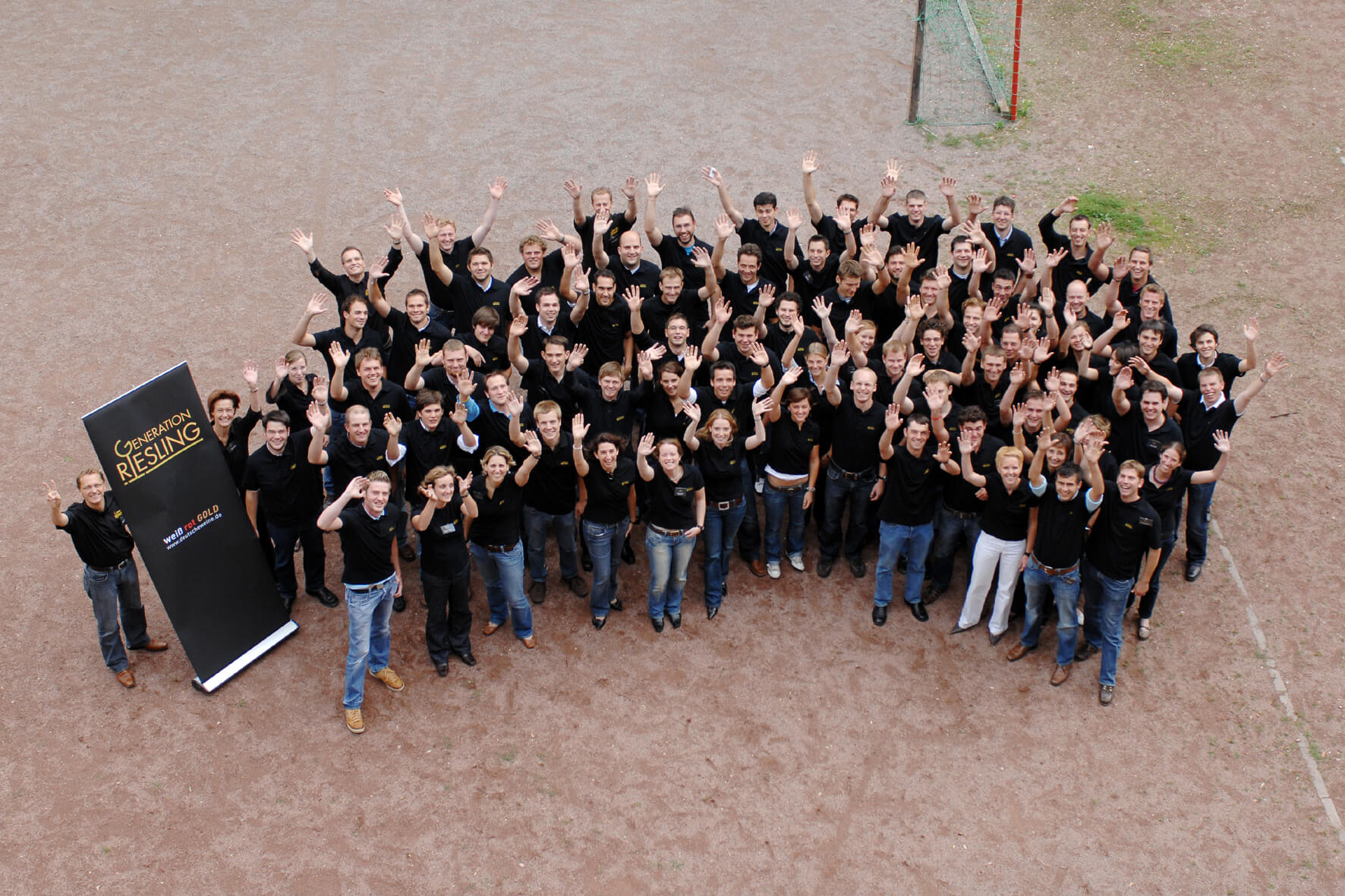 ---
Young, innovative, open-minded: this is the impression that members of "Generation Riesling" project at many events in Germany and abroad. They are representative of a well-educated, internationally oriented, and ambitious younger generation assuming responsibility within the German wine industry, be it as wine-grower, managing director or winemaker at an estate, or at a cooperative or commercial winery. The age limit is 35.
The German Wine Institute/Mainz initiated the concept in order to provide younger members of the wine scene – a group quite distinct from existing interest groups – a national and international platform that includes presentations at international wine trade fairs as well as selected events in Germany and abroad.
All members of the initiative are willing to act collectively as ambassadors of the nation's modern, first-class and dynamic wine industry, and realize that it doesn't compromise their individuality. While the name highlights Riesling, the German varietal currently in vogue and thus most likely to capture attention at home and abroad, Generation Riesling does not exclude growers who focus on other traditional varieties, such as Pinots, Silvaner, Lemberger, etc.
A wine institute workshop with 80 young wine-growers in the summer of 2009 added impetus to the concept for the open-minded and constantly growing group, and won the applause of the entire wine industry. In addition to generating new ideas and marketing concepts for the future, a website (www.generation-riesling.de) was born, which in the meantime, provides online profiles, wine portfolios, and the news of some 160 members of 300 registered members from all of Germany's 13 wine-growing regions.
According to Monika Reule, executive managing director of the German Wine Institute: "We hope that as many young growers/winemakers as possible will join the Generation Riesling movement. They are the ambassadors we are counting on to embody and project the modern image of today's Geman wine worldwide."